Welcome to Dashboard 2.0
We've built a new dashboard that's more focussed and intuitive than before. All the features you know and love are still here, but we've made it even easier to gain insights and make decisions in real time.
Hopefully, you'll feel instantly at home in your new dashboard, but here's a quick preview of the top five things we're excited about.
A Brand New Look
We've simplified the dashboard to give access to all the data you need at a glance. Thanks to our intuitive new design, you're never more than a click away from anything you could be looking for.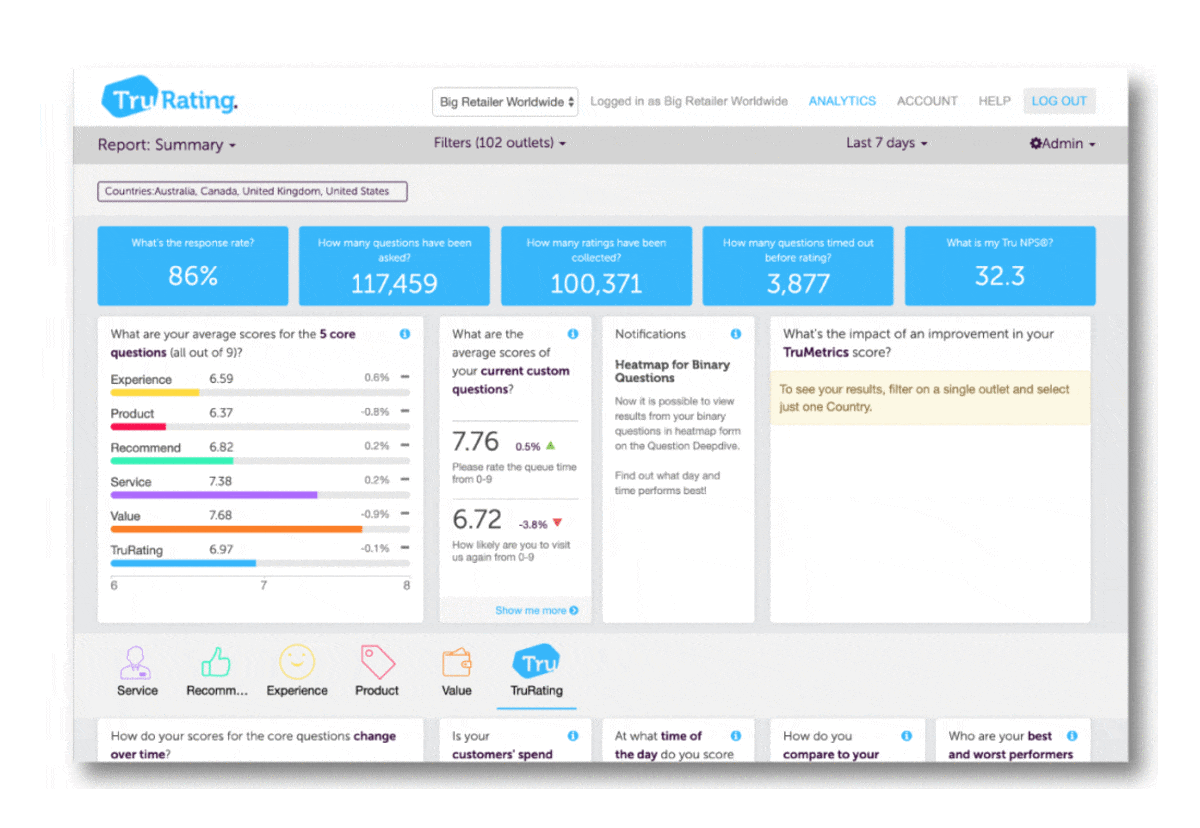 Data On The Go
The new dashboard puts the power of TruRating data at your fingertips - you can log in to your account from any of your devices, giving you instant access to business insights, wherever you happen to be!
Simplified Insights
We've made it easier than ever to understand what's happening with your business at a glance. From heatmaps to trends over time, to in-store performance - you can quickly gain powerful insights about your business in no time.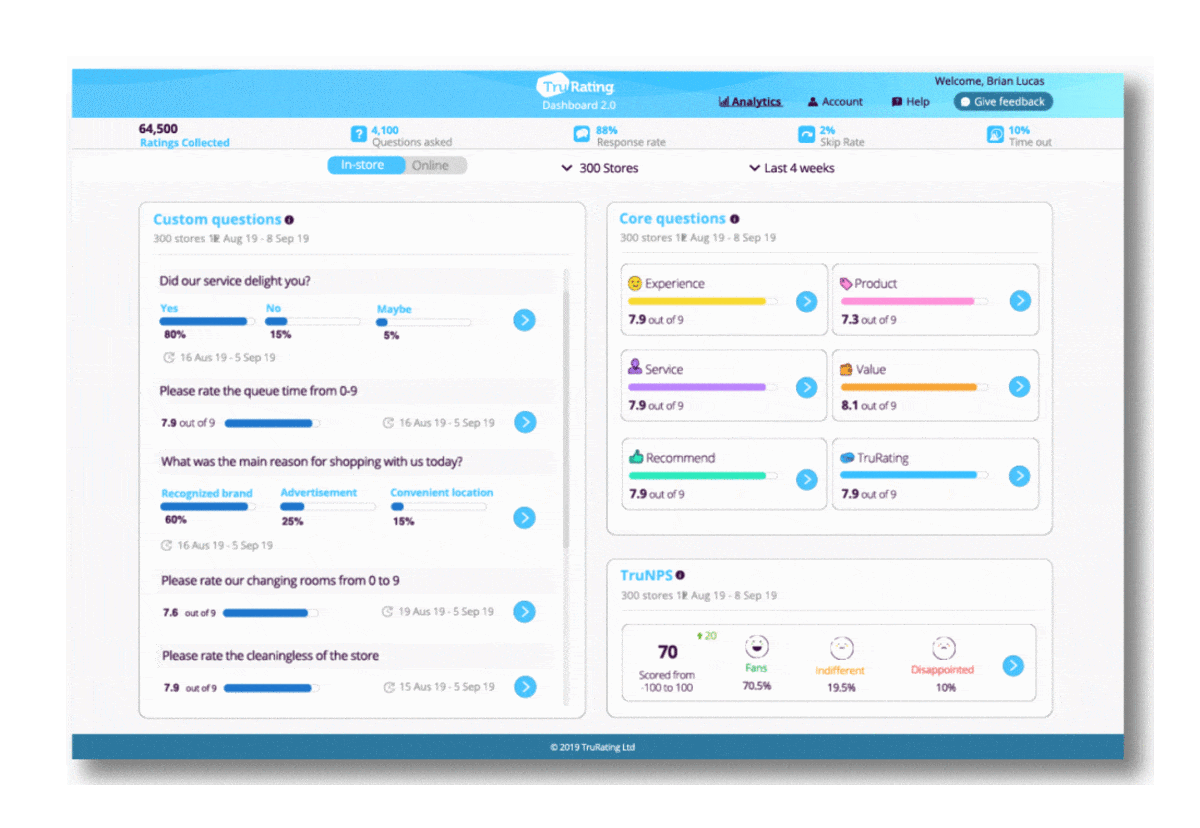 Data-Driven Decision Making
TruRating helps you act quickly on the issues that matter most. Whether you want to test a new staff initiative, or understand the impact of a new store layout, Dashboard 2.0 gives you all the tools you need to make data-driven decisions based on feedback you can trust.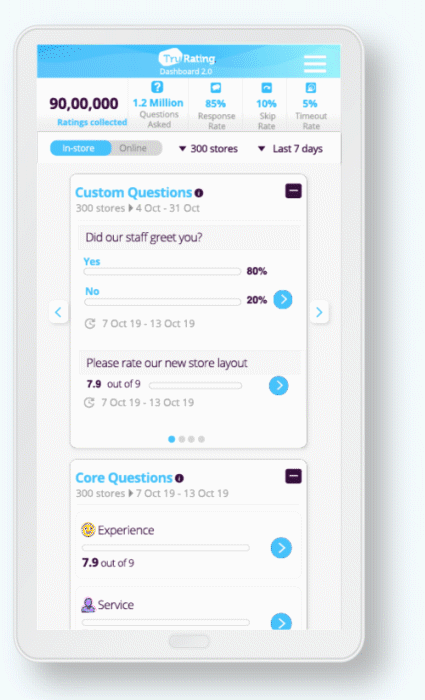 Faster Than Ever
Dashboard 2.0 has been built from the ground up on a completely modernized framework. That means quicker data access for you and the ability to provide faster updates and releases for us.